Print Outside the Box with Raised Spot UV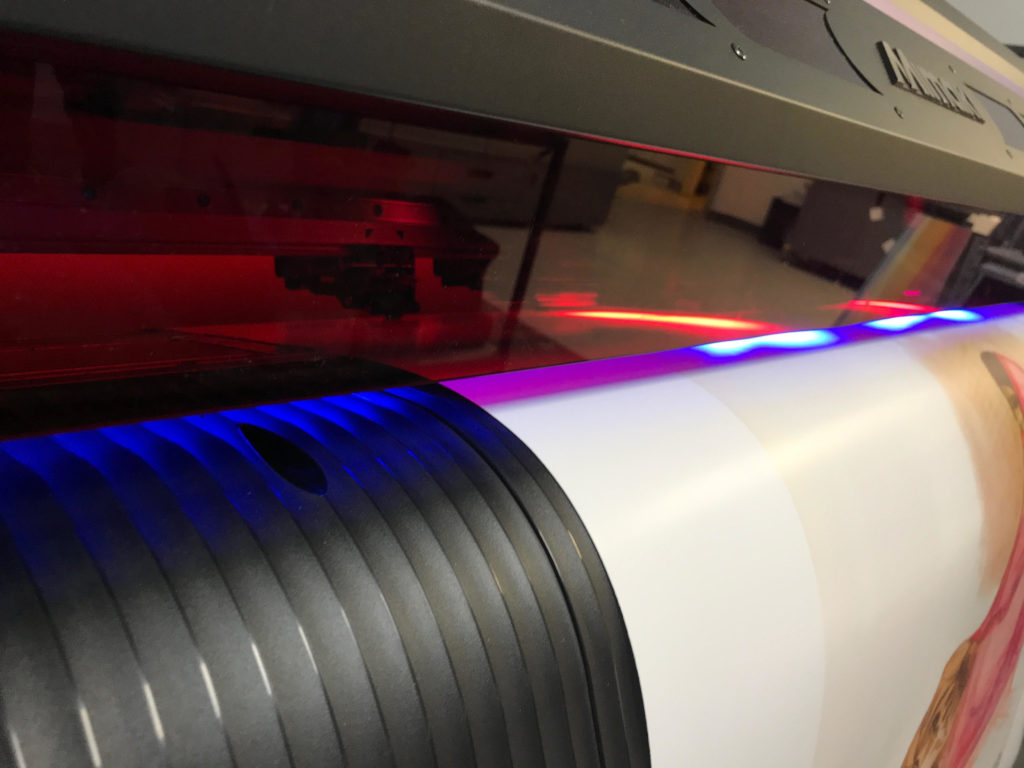 Talk about making an impression with print. There's a wild myth going around the digital world that says print is dead. Now that is totally fake news! It is most definitely alive and breathing. Sure, the digital age has changed everything and digital printing has altered the nature of the print shop and the way we print smaller jobs, increasing efficiency, making the process faster and with high-quality. And yet, and yet, holding something in your hand that is beautifully designed, crafted, and says a powerful statement about your business cannot be beat. One way to take print design to another level is through the Raised Spot UV.
What Is it?
A raised spot UV refers to a printing technique that raises the ink from the printed surface to create a dynamic and attractive design that draws attention to certain areas of the design. It is incredibly durable and withstands wear and tear.  This printing technique creates a beautiful gloss that is not only visually appealing but attractive to the touch. Creating texture on your print can be done in one of two ways:
Spot UV. This refers to the glossy and transparent lamination that lies flat on the designated portions of your text or design. It is applied as a glossy clear coating that adds a really nice shine to your design.
Raised UV Ink. The name indicates what makes this technique different. With this technique, the ink is actually raised as a glossy and transparent material placed above certain parts of the design and text and is very clearly felt.
When Is it Used?
You can use this printing technique in almost any promotional printed material, but it is most commonly used on business cards, information brochures, or other promotional printed items on paper. These techniques can be used on many paper choices with some of the most common being Heavy Nouveau, Heavy Linen, Heavy Silk Matte, and Vintage Kraft and many more! Just ask us what can be done.
How It Takes Your Printed Materials to the Next Level
These printing techniques are normally used on text but also on design elements that you want to highlight or use to create a powerful effect. If you're looking to create dimension that can be seen and felt by your customers. Combining these printing techniques or using them tactically with your design can turn a regular business card or document into a work of art.
Get Dynamic with Universal Graphics
If you're looking to represent your business or company in a unique way and want to do something different. We can help take your designs to a whole new level with spot UV ink or Raised UV Ink. Call Universal Graphics and let us know!
Like this content? Share it here!