Designing the Perfect Company Logo for Your El Paso Small Business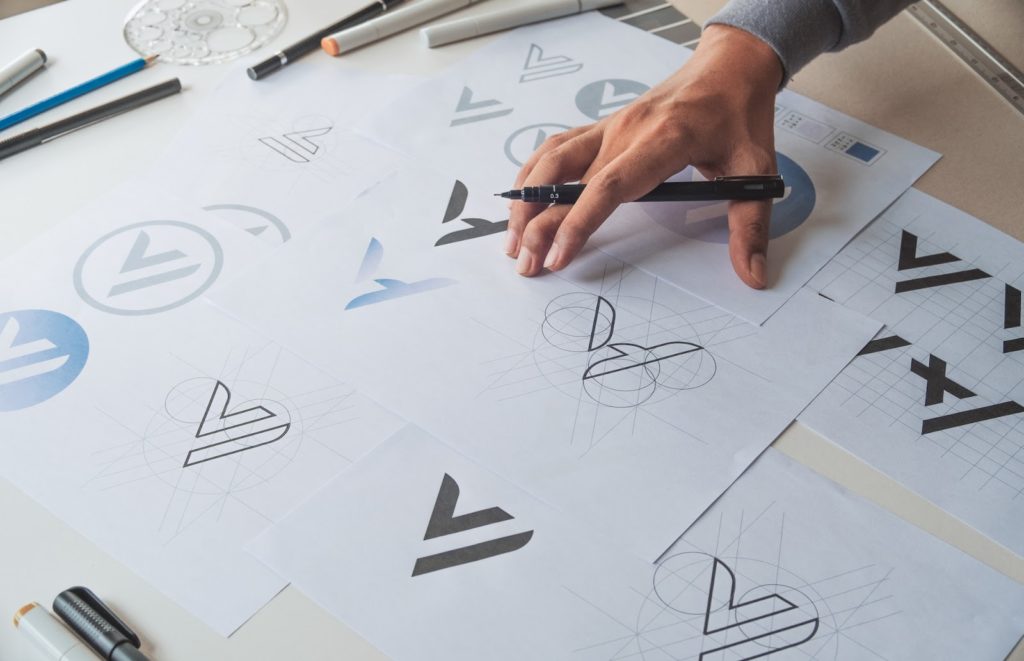 Are you getting ready to open a new business in El Paso? Or do you want to freshen up an old logo? A lot goes into crafting a business logo. If you're unsure about the design process, we can help. Not only are we one of El Paso's best printing companies, but we also offer top-notch graphic design services. In this blog, we'll go over some of the most important things to keep in mind when creating a new logo. 
If you need graphic design or printing services in El Paso, give us a call at (915) 591-8943!
When in Doubt, Keep it Simple
Before designing your logo, we recommend you gather examples of logos you like. You can look within your own industry, but you can also check elsewhere. Once you have a good batch of examples, you can start brainstorming the goal you want your logo to achieve. 
If your El Paso business is relatively new, you want to avoid confusing potential customers with an overtly busy logo. You can actually include your full company name or the main service you offer as part of the logo. This doesn't have to be spelled out; you can use graphic design to seamlessly turn your company name or initials into a visual representation of your services. 
Let's say you own a barber shop. You can turn two letters into scissors for your new logo, and underneath, you can add your business name. Even if scissors may seem like a cliche option for a barber shop's logo, potential customers will know exactly what you have to offer. In its simplest form, a logo is a minute way to advertise and market your business. Make sure it's as straightforward and to the point as possible. 
Simplicity Works in Our Modern Age
Some of today's most famous logos are also the simplest. Consider the following:
Apple

Target

FedEx

Snapchat

Amazon
These logos run the gamut in terms of design. Some, like Apple and Target, are exactly what their names suggest. Amazon, on the other hand, spells the word out but shows an arrow going from A to Z, implying that they sell everything "from A to Z." To paraphrase Einstein, genius lies in simplicity. 
Of course, achieving a logo as iconic as the Apple apple may seem downright impossible, but that's not what you should be after. Just use these logos as inspiration to create a logo that will accurately represent your business. 
Use Color Carefully
A logo should look great, whether it's in color or greyscale. While color can bring a logo to life, you need to think about how it might look in various scenarios. Will it look fine if it's printed with low-quality inks in a newspaper? Or is there a potential for those colors to clash, leading to an indecipherable mess? Keep this in mind as you select colors.
Also, try to use one or two colors. Too many colors can detract from the overall goal of the logo. You can use different shades of the same color to add more oomph but avoid overdoing it. Again, this idea goes back to keeping your logo simple. 
Work with a Reputable Graphic Designer
Coming up with the perfect logo may feel like an impossible task. Fret not, as there's an entire group of people devoted to formulating and crafting beautiful logos for all sorts of companies. A skilled graphic designer is a crucial part of the marketing and advertising world. You can seek out freelance graphic designers to design your new logo. 
Universal Graphics also offers graphic design services in El Paso. We can create your logo and print it all in one place. Call today to learn more — (915) 591-8943!
See What Your Friends and Colleagues Think of the Logo
Before moving on to the next step, we recommend you show your potential new logo to people whose opinions you trust. It's always best to get a second opinion. This way, you'll be able to hear what others think of your new logo before it goes to print. Even if you've fallen in love with your new logo, there may be small details here and there that you've overlooked. If someone tells you the logo is confusing or hard to understand, then it may be best to go back to the drawing board. 
Company Logos in El Paso, TX
Once you've settled on a design and it's been vetted by your peers, it's time to bring it to life! If you're looking for a company to print business cards, posters, or forms, then Universal Graphics can help! We can also produce promotional products such as t-shirts, pens, lanyards, and so much more. 
Give us a call at (915) 591-8943 today to schedule a consultation with our El Paso graphic designers. We look forward to rejuvenating your brand with a brand new logo!