Commercial Printer
Quality Printing
In The El Paso Area
#getprinted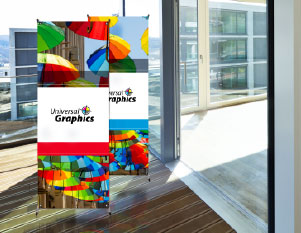 Printing Services
For the best commercial printing services in El Paso, stop by Universal Graphics, your go-to print shop!
Our top-of-the-line equipment and customer service are the best in the region!
We are a highly reviewed establishment serving proudly serving the Southwest since 1988.
Our commitment to the local community sets us apart from other commercial and online printing services.
The digital revolution is here and Universal Graphics is leading the way in digital printing services and promotional items.
We're experienced in offset printing and understand the value of printed materials and their role in marketing and branding.
We're always looking for ways to better serve you. Please leave us your reviews or comments.
We take our customer ratings seriously. Your comments and suggestions are important to us.
Universal Graphics is a family-owned and operated company.
For any commercial printing needs—from business cards to business forms and flyers—Universal Graphics has you covered.
Print Shop — Professional Printing Services in El Paso
Since 1988, Universal Graphics, El Paso's go-to print shop, has been at the center of the ever-changing printing industry. It began a generation ago. Founder Gil Lespron grew up watching his father busy at work in the printing press. He soon decided that the art and craft of print was something he was interested in. He too wanted to help people tell their stories through the printed word.
Since then, the printing business has changed as the mechanisms and processes for creating print materials have vastly been impacted by technology. As an adept print shop, Universal Graphics has changed as well, adapting to the different technologies and printing trends but always dedicated to its customers and remaining a loyal part of the local community that made it possible.
Today, Universal Graphics is a Woman-Owned, HUB-Certified print shop and is a member of the NPOA (National Print Owners Association), SGIA (Specialty Graphic Imaging Association), and ASI (Advertising Specialty Institute).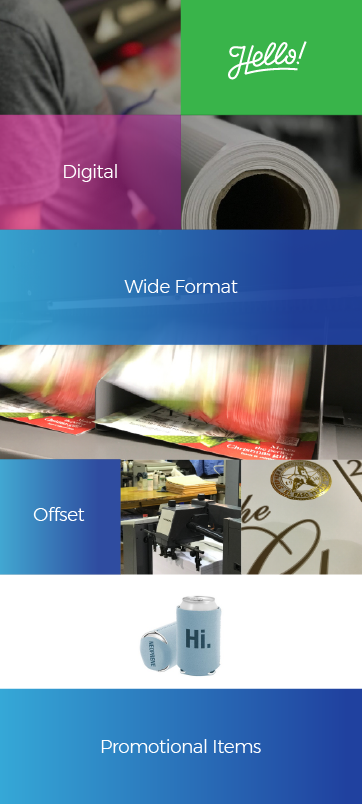 Our Services
As a well-equipped press and digital printer, Universal Graphics has an extensive list of services to cover all marketing and printing material needs for any business to promote, grow, and represent their brand. Whether you need offset printing, a banner printed for your event, flyers, booklets, envelopes or postcards. There is no better way to attract customers than well-designed and quality printed material.
#printed
Business Cards
Door Hangers
Edge Cards
Envelopes
Event Tickets
Fabric Banners
Flags
Flyers and Brochures
Indoor Banners
Letterhead
Mounted Canvas
Mugs
NCR Forms
Painted Edge Cards
Postcards
Roll Labels
Stickers
T-Shirt
Tote Bags
View All Products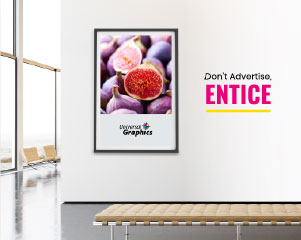 Our Promise
Universal Graphics has spent the last few decades immersing itself in the business of commercial printing and graphic design services. Throughout our long journey, we have learned the ins and outs of the industry, but we have always understood that what truly sets us apart is our commitment to the customer and the quality of our products.
We value personal relationships with our customers and helping their business flourish. Our expertise lies in commercial printing. Universal Graphics serves customers all over the city and also in the surrounding areas of New Mexico such as Las Cruces and Alamogordo. We represent businesses through professional and quality designs and products.
About Our Location
Universal Graphics is conveniently located on the Eastside of El Paso near Pellicano and Lomaland. Find us at the heart of East El Paso where the growing industries and private sector make it a vibrant and thriving area.
#ElPaso
Contact Us Today. If you have questions about any of our services or how we can help your business please give us a call 915-591-8943. We look forward to serving you.