How To Attract Audiences and Promote Events through Print Designing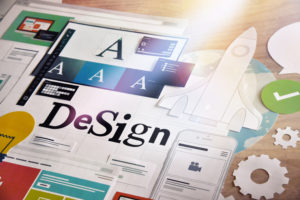 When you are planning an event such as a concert, an art show, a conference, or any other presentation that you are trying to get the public to attend, you think about the elements of advertising that can help you attract more of an audience. One of the most effective elements you could use to increase the promotion of your events is print designing. Not everyone is too familiar with the ways in which print designing is effective, so let's go over some rules for you to keep in mind. 
Following Simple Steps
When creating a print design, you want to sustain objectivity. The design should not represent any personal bias, but it should include an appeal that can be applied to anyone

No matter what the medium is that you are creating designs on, do not plaster your work with arbitrary graphics and text. Be simple, straight-forward, and pleasing to the eye.
Make sure you understand your own text before continuing with your print design drafts. You want to create a consistent tone throughout the ad design. If you are trying to promote a concert, there is no doubt that you are prone to use music jargon, but it is important to verify that it can be easily understood by everyone.
Try to create a complementary color scheme in your design. Color plays a pretty big role when it comes to attracting people at first sight. People like to see satisfying images- aesthetics– and that is also what will help keep their attention long enough to consider attending your event.
Limiting font styles is also very important to consider. Various styles can make a design look messy and off-setting. Limiting the styles of fonts you use tends to give off a more sophisticated and well-rounded feel.
Believe it or not, despite how simple these steps are, they contribute to the productivity of your ad promotion. Contact Universal Design today to learn more about how they can help you make the events you are promoting turn out to be a success through print designing!