7 Things to Look for When Choosing a Print Shop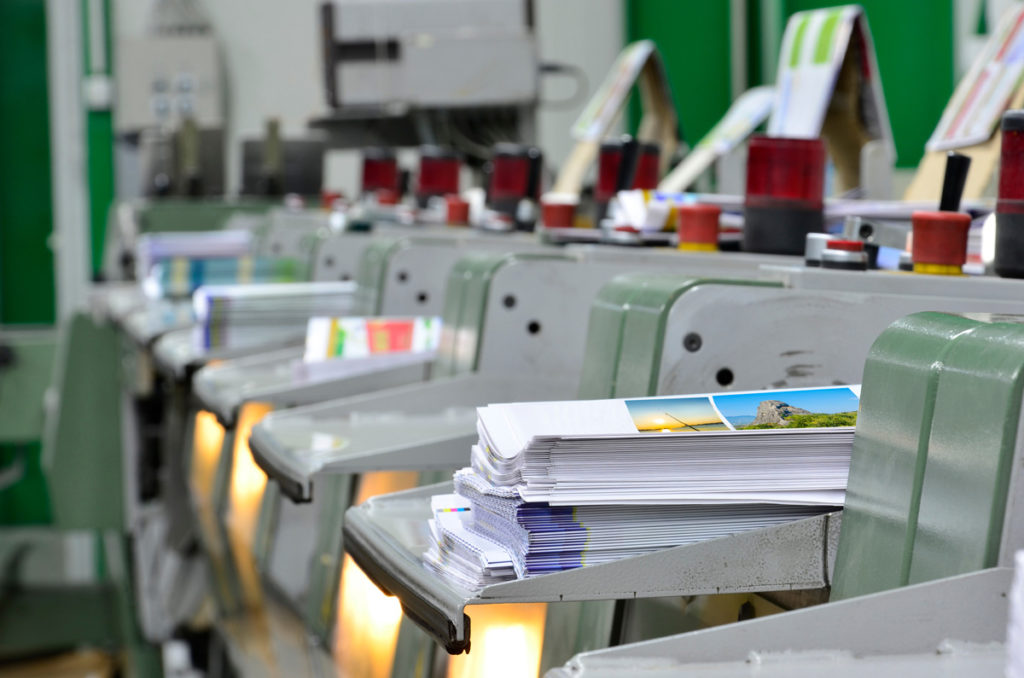 If you own or manage a business, school, church, or entity that uses printed goods, it's important to choose the right print shop to work with. Choosing the wrong print shop could lead to papers and products that don't get printed in time or have printing errors. This could lead to misinformation, legal problems, and profit losses, among other things. 
Therefore, because of how important your printed products are for the success of your business, choosing the right print shop is essential. This article will look at a few of the top things to consider when choosing a print shop, as well as who to contact in El Paso for all your printing needs.
Call Universal Graphics at (915) 591-8943 today to learn more about our print shop in El Paso.
Affordability 
While you never want to skimp on price and risk hiring a bad print shop, you also want to stick within your budget. Therefore, it's crucial to find a print shop that's a happy combination of quality and affordability. Contact us at Universal Graphics for a custom quote on all your printing goods and products. 
Experience 
Anytime you're hiring someone for their services, their experience should play an important deciding factor. Hiring an inexperienced print shop that's new to the game could spell disaster for you. Inexperience often leads to routine mistakes and errors or tardiness that could hurt your business or operation. 
Quality
While affordability and experience are important, nothing is more important than quality when it comes to a print shop. They can have all the experience in the world and cost pennies on the dollar, but a print shop that puts out bad products isn't a shop you want to hire. Quality includes everything from delivering your products on time to adding extra touches that make your printed products shine. 
Customer Service 
Throughout the course of dealing with your El Paso print shop, there's a good chance you'll have questions about prices, deals, or your printed products. Therefore, timely communication and knowledgeable customer service are very important. You'll likely require time-sensitive answers to important questions and concerns. It's also possible that your schedule may change, requiring a quick change or cancellation of your order. 
The Type of Paper and Ink They Use 
When it comes to your printing needs, it's always good to have options. This is especially true if you want to change the type of paper or ink for certain products. Rather than hiring a different print shop for each product, you should look for a print shop that can carry all the paper and ink options you'll need. You should also make sure they have enough paper and ink supplies to meet your needs. 
Printing Techniques and Capabilities 
Along with having different types of ink and paper and plenty of it, you should also look for a print shop that uses various printing techniques. This includes: 
Debossing 

Embossing 

Painting edges 

Foil stamping 

Die cutting 
These are just a few of the many techniques a print shop should have in its arsenal. 
Punctuality 
Along with experience, affordability, and quality, punctuality should be at the top of your priority list. The inability of a print shop to create or deliver your goods in time should immediately disqualify them from contention. Turnaround time is also important if you have an inconsistent schedule that changes on a dime. 
Who to Turn to In El Paso For All Your Printing Needs 
If you're looking for a print shop that checks off all the boxes above and more, look no further than Universal Graphics. We've been proudly serving El Paso and the surrounding community for years and are one of the best print shops in the area. Contact us online or call (915) 591-8943 for a full list of services and products or for an in-depth look at our printing process.