How Print Shop Services Can Benefit Your El Paso Business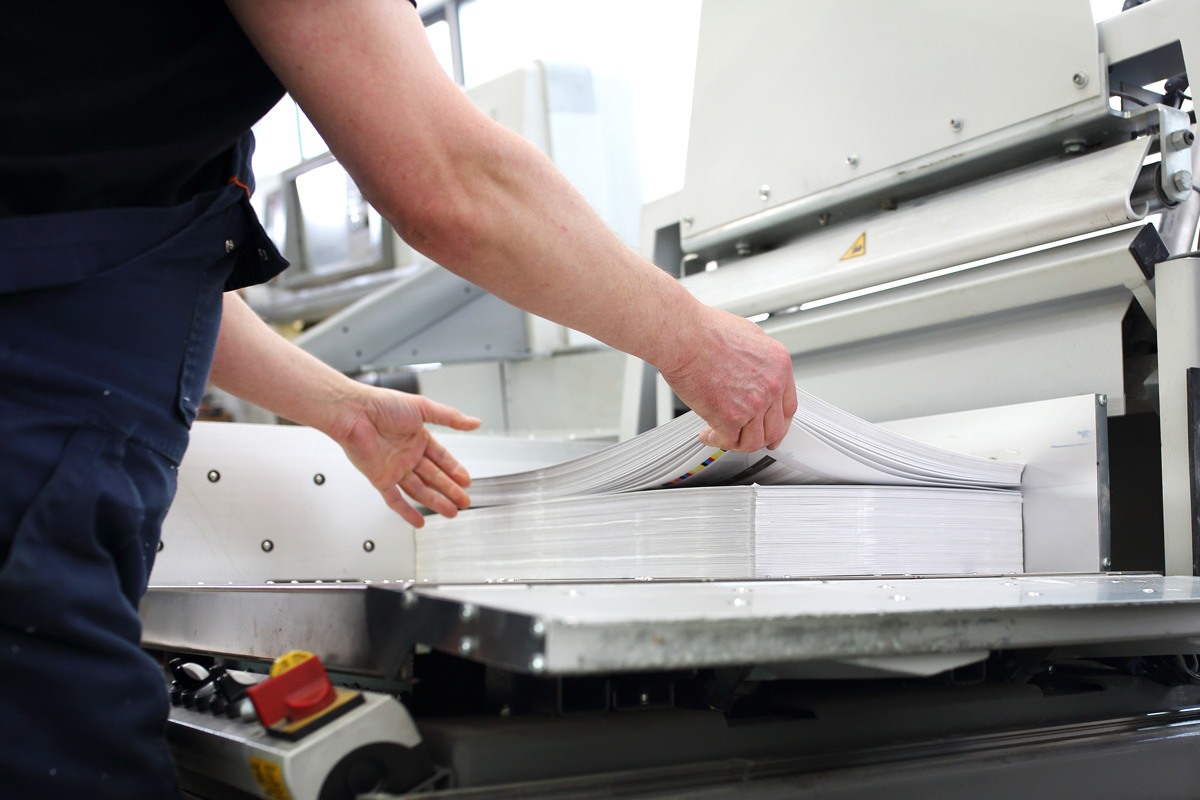 In an age where online marketing strategies thrive, printed materials are still crucial to the success of any business. Think of your favorite stores; what printed materials do they apply to their marketing strategies, and how does it work? Providing tangible materials like business cards or flyers, these materials can create a level of professionalism that leaves customers with trust and pride in your brand. 
Whether you run a small local business or a large corporation, working with a print shop can offer numerous benefits to take your business to the next level. At Universal Graphics, we understand the importance of making your business stand out and strive to get it right. Contact us online or call (915) 591-8943 to learn more about how our printing services can help you.
Professional Branding and Identity
An important thing to keep in mind about working with a print shop is its material, machinery, and staff resources and expertise. All of these contribute to the successful execution of crafting your brand's identity to ensure it's consistent and precise amongst all marketing channels. With our in-house graphic design team, a print shop can help you design and produce business cards, brochures, and banners to provide you with tangible representations of your brand through high-quality graphics, professional color palettes, and finishes. Establishing a strong identity that resonates with your target audience can create a lasting impression and foster your brand's recognition.
Tangible Customer Engagement
Unlike digital ads and similar digital marketing strategies, they can be easily ignored or forgotten as the use of ad-blockers rises, and mindlessly scrolling takes the forefront. One of the key benefits of printed materials is their tangible nature. A physical print creates a sensory experience that engages customers on a deeper level. Think of a well-designed booklet with exquisite binding options that teaches your customers about your product and how a customer interacts with it by flipping through it. Print materials allow you to establish a personal connection with your audience, increasing your brand's recall. 
Support Local Communities and Events
Working with a print shop is an excellent way to support local businesses, communities, and events. As a family-owned and operated business, part of our mission at Universal Graphics is being involved with local organizations through sponsorships. Similarly, we encourage other businesses to do the same. But how do printed materials support local communities and events? It's a fantastic way to spread the word and give back. With informative and thoughtfully designed flyers, printed materials are an effective way to help spread the word and increase community engagement. Similarly, at the event itself, fashioning your team with printed t-shirts with the event's branding will create a sense of professionalism and organization. Or even giving away promotional products like pens, sunglasses, or drawstring backpacks to the attendees is a great way to thank them for their support with free goods while building positive rapport.
Boost Your Business' Aesthetic Appeal
Another way a print shop can enhance your business is through aesthetic appeal. Items such as banners, decals, and posters are a great way to promote sales or seasonal collections. Imagine you're walking down the street and spot a beautifully designed window graphic promoting a spring cleaning sale. This is a great way to add character and give your target audience a reason why they should choose your business to support.
Choose El Paso's Best Print Shop For All Your Printing Needs
If you're looking for a way to enhance your business, consider printed materials with our team at Universal Graphics. Serving El Paso businesses for over 30 years, we can help you bring your vision to life. Contact us online or call (915) 591-8943 for a custom quote!