Printing Promotional Materials and Our New UCJV300-130 Wide Format Printer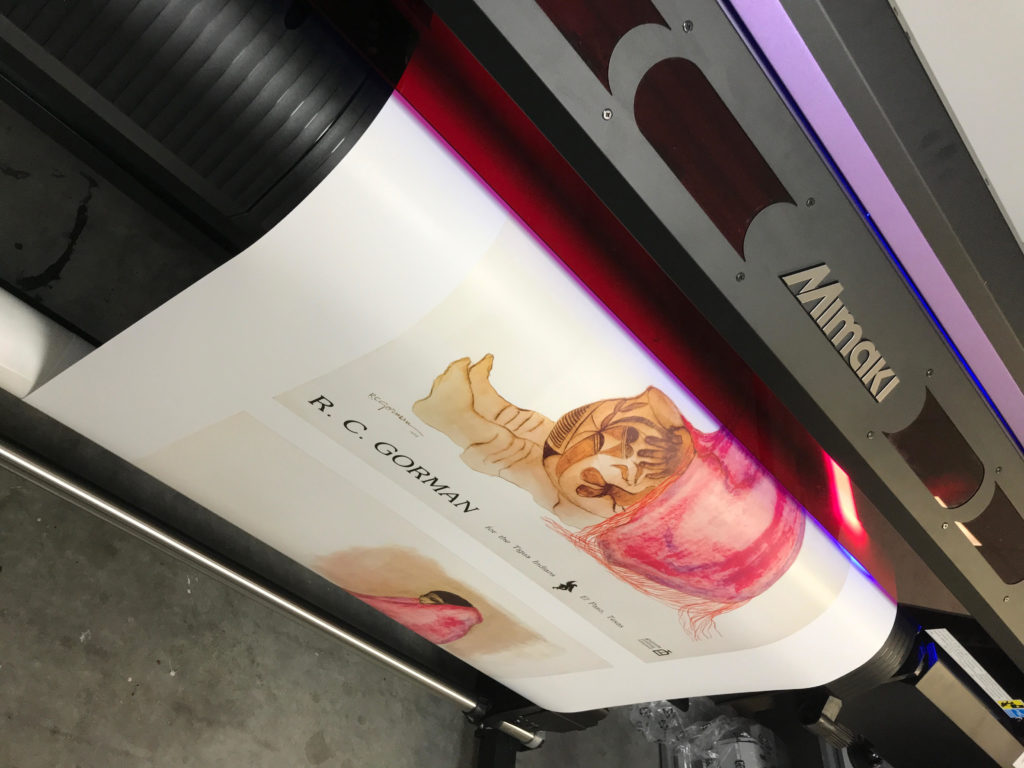 Let people get to know your business. Make an impression. Be remembered. First, you have to be seen. Visibility is important for branding and for name recognition. People trust what they recognize and the more you get yourself out there, the better. Promotional materials have a long history that is closely intertwined with the history of branding. It has always been a way for people to see you around the community and begin to recognize your brand. Universal Graphics has recently introduced our brand new UCJV300-130 wide format printer which allows for quick turnaround times in all of your promotional items.
Our Newest Machine
Universal Graphics is very excited to announce the new member of the family: a trusted UCJV 300-130 wide format printer. Why are we excited? Well, aside from being top of the line print quality, it means we can get jobs out faster than ever before.
This UV LED printer cures the ink instantly so we're able to print out a variety of materials almost instantly. In addition, there is no bleeding and thus improves color development.  We can turn in a job the next day or even the same day. This wonder machine also utilizes technology that ensures precise and accurate print quality through the printing process, reducing the appearance of banding and creating a smoother image throughout.
Thanks to this great printer we can make beautiful and creative:
Banners

Wall graphics

Indoor graphics

Vehicle graphics

Every other kind of graphic you can think of!
Quality Print in Promotional Materials
As a business owner, you want to be known for quality and attention to detail. In more ways than one, your printed graphics are a reflection of your business. Ensuring that your banners and graphics are not only eye-catching but reflect the quality of your business is key to helping your business reach new customers.
Branding with Promotional Materials and Products
The first step to persuasion is recognition. There are different kinds of promotional materials and each one has its strength. Marketing is all about persuasion and using promotional items to your advantage is a great way to get people around the community recognizing your products and brand name.
You can use a variety of printed graphics as promotion. Consumers are constantly inundated with advertisements and promotions that it is very difficult to stand out from the noise.  That's why good design, quality printing, and smart materials are the secret to a successful promo item campaign. These items can have a wide reach and make positive impressions with members of your community.
Choose to Be Recognized With Quality
Universal Graphics is ready to get your business out there and recognized. Every printed material we do is high-quality and done with the utmost care and attention to detail. Our equipment is there for our customers, as quality has always been our top priority.