The Future of Business Cards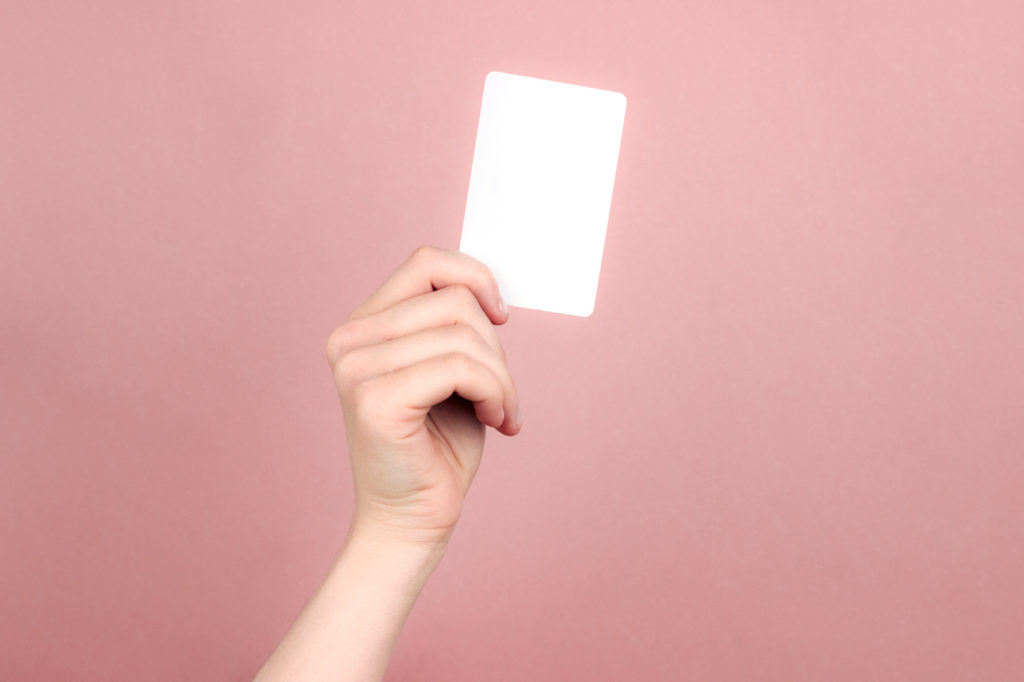 Did you know that 72% of people judge your company based on your business card? In a digital age where many question the need to print business cards, this number is huge.
It tells you that business cards are still relevant—even if they are evolving.
Keep reading to find out more about paper business cards versus digital paper cards and which one is relevant today.
Why Should You Use Business Cards?
The number one reason for having a business card is that it gives your customer information quickly. When you hand them your card, they are now going to have your number, website, address, and more.
Your business card also should speak to your brand. This is the first impression that many will get of your company. Make sure their first impression is good and that your card is unique enough to spark interest.
Business cards also have cultural significance. In Hong Kong, if someone gives you their business card, you must offer yours. Other countries also have cultural norms when it comes to business cards.
For example, in the Middle East, you need to always give your business card to potential contacts with your right hand. If you use your left hand, then it can hurt your chance to work with that person.
Types of Business Cards
There are two main types of business cards:
Paper Business Cards
Digital Business Cards
Both of these types of business cards have pros and cons. The business card you use will depend on many factors, including your clientele. However, even if you decide to use mainly digital business cards, you should also keep some paper business cards around.
Pros and Cons of Paper Business Cards
Print media is not dead, and paper cards continue to serve many uses. Paper business cards are easy to share, and they can grab your client's attention quickly.
They also allow you to make a personal connection. When sharing a digital business card, you are busy with technology. While with a paper business card, you hand the card to them and have a conversation without devices in the way.
If you choose the right company to help print and design your small business cards, they can be very affordable.
The biggest con you will hear about paper business cards is that they are not environmentally friendly. Paper business cards are really not environmentally friendly when you realize that 88 percent of people toss your card in the trash within a week.
However, with the 12 percent that hold on to your card, you can see increases in business and sales of around 2.5% per 2000 cards handed out. The final con is that you will need to reprint your cards with new info if you change your contact information.
Pros and Cons of Digital Business Cards
Digital business cards are part of the future and can be very effective in the right circumstances. While you may want to keep a few paper cards around, there are benefits to going digital.
The biggest benefit is that digital business cards are environmentally friendly. They are also easy to share. With just a few taps, you can send a digital business card via social media, text, email, and other platforms.
Digital business cards help you stand out since they are still not being widely used. You can also attach other types of media to your digital business card. This can include videos, subscriptions, links, and more.
If you change your business contact information, then it is easy to update digital business cards without the expense of re-printing.
There are also cons to using a digital business card. The first con is that not everyone is digital yet. For example, older generations may be less tech-savvy and struggle with these digital cards. You also need a signal or internet access. In more rural areas, this may not be possible.
Digital business cards do not have the same personal touch as paper cards. You do not even have to be in the same place as another person to digitally shoot them a business card. Instead of handing them a card, you are staring at screens.
Digital business cards are easier to ignore. The client has to physically take a paper card, but digital card emails or texts can be ignored and never opened.
Design the Perfect Business Cards
Whether you choose to go digital or paper, your business card should make a statement. Unique business cards capture the attention of your clients and often get shared with others.
You can use a business card template. However, working with a graphic designer can really help your business stand out. When looking to set yourself apart from your competitors, standing out is vital.
Some other factors that can help you stand out are the shape of your business cards. While you can choose to go with the traditional rectangle shape, you can also have fun with it. For example, a construction company could make it so their card looks like a house.
When considering business card size, interestingly enough, different regions have different standards. Using these standards can be helpful.
Logo, colors, and graphics will be essential for your card, whether it is paper or digital. This may be where you want to pull in a graphic design artist. You will also want to select typography for your card that is appealing to the eye but easy to read.
Finally, when designing the perfect business card, you will want to include the following:
Name
Company name
Job Title
Phone number
Email
Website
Social Media
Address
QR Code
Slogan
This is information you'll want to include at a minimum—you can always add more.
The Future of Business Cards
So are digital or paper business cards more relevant today? In reality, both are important and relevant in their own way. In addition, they will continue to be relevant in the years to come.
Whether you choose paper or digital, it is essential to use a graphic designer and printing company that helps you stand out.
Universal Graphics provides business card printing and graphic design in the El Paso area. If you are ready to have superior business cards contact us today to get the process started.