Promotional Products: Their Origins, Their Evolution, & Their Future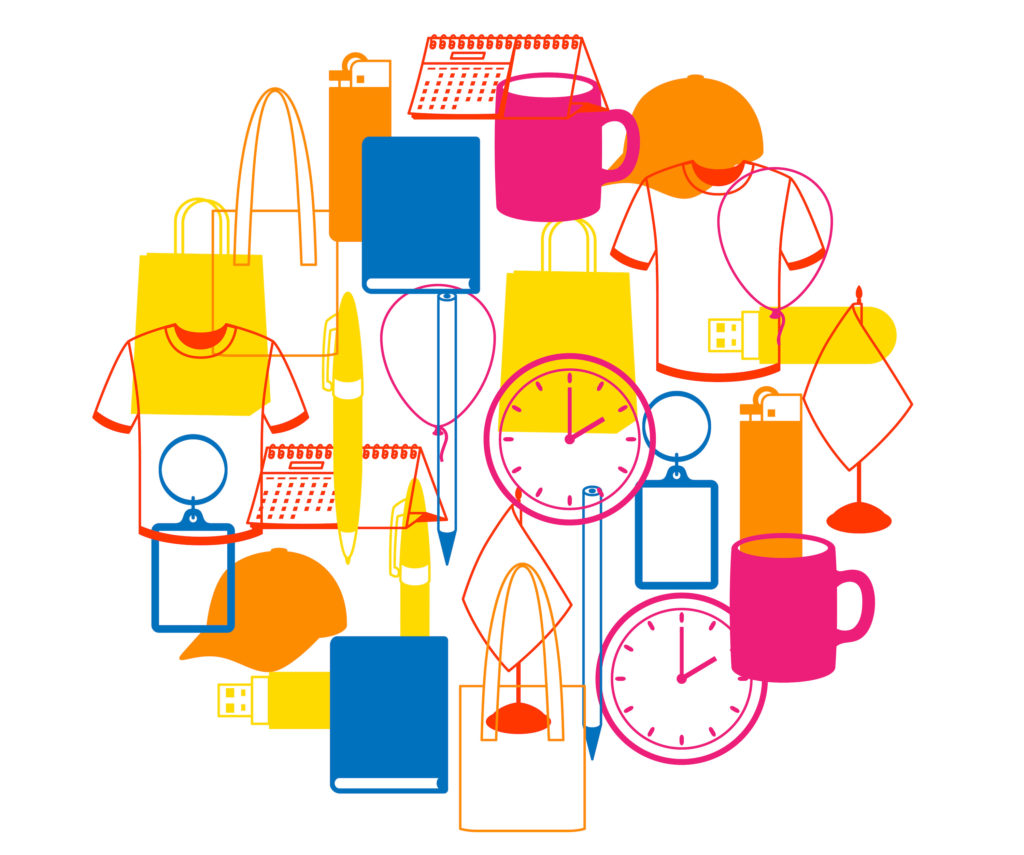 Promotional products and items are the lifeblood of any event. Businesses of all sizes and in every industry use promotional products to bring their names to the forefront of public consciousness. These products can range from simple lanyards and pens to high-quality speakers, headphones, and keyboards. The product doesn't even have to be related to your business; as long as you can add your logo or brand name onto the product, it'll do its job of promoting your business! But how did this culture of promotional products come to be? Let's take a look.
Promotional Products: A Humble Beginning
Although the first promotional products in our country date back to the late 18th century (commemorative buttons for George Washington's election in 1789), the true origin of promotional products as we know them today can be traced back to one man. 
In the late 19th century, Jasper Meek, owner of a small newspaper in Ohio, came up with the idea of printing direct, but simple messages on items like book bags in order to increase foot traffic and name recognition to certain stores. Before long, Meek, along with his competitors, began printing brand names and slogans on everything from bags and card cases to buggy whips and hats for horses. 
Even from the very beginning, promotional products had very little to do with the actual companies themselves. For instance, the inception of Meek's idea came from seeing a child drop her schoolbooks on the dirt street. From there, Meek formulated a plan to print the name of a local shoe store along with a simple slogan on book bags for children. Meek then told the shoe store owner to give these bags away for free to any child who entered the store. 
Surely, these children weren't the ones buying shoes but anyone else who saw a child carrying a bag with a local store's name on it would, either consciously or subconsciously, consider said shoe store as a good option whenever the time to buy a new pair came around.
Although the true sources of this story are hard to come by and it might be more anecdotal than factual, it's still a beautiful representation of the birth of promotional products and their immediate grasp on consumers. 
How Promotional Products Evolved
Promotional products have grown and evolved quite a bit since Meek's time. Nowadays, promotional products adhere to our modern standards, all while providing the same benefits as those tote bags from the late 19th century. In fact, tote bags remain as some of the most popular products upon which brands display their logos and slogans. Odds are you have a few logo-adorned tote bags strewn about your home. Perhaps you picked one up at a recent event or your apartment complex simply gave you a tote bag with their name printed on it. Regardless, this just shows how present promotional products are in our daily lives. 
There's a beauty to promotional products. They can be both modern and classic. Pens and tote bags continue to be some of the most popular promotional items due to the simple fact that they're simple to give away. Everyone always has a use for a pen or a tote; adding your logo to these products provides a simple, elegant way of putting your name out there. 
On the other end of the spectrum, we've seen "techy" promotional products begin to rise in popularity. Technological promotional products like wind-up flashlights, foldable alarm clocks, and calculators have been stalwarts of the expo scene. Recently, more modern options such as wireless chargers, earbuds, and flash drives have taken the world by storm. When it comes to promotional products, the world truly is your oyster!
How to Find the Right Promotional Products
An easy rule of thumb to follow when choosing promotional products is to choose an item that people can use regularly. This is why tote bags, pens, and hats are such popular items. The products you choose don't necessarily have anything to do with your company or brand; just as long as you're able to display your name, logo, and slogan atop the product, you'll be golden! Make sure to understand the demographic you're trying to market towards, as well. Just look at Meek. His idea, to give children bags with a shoe store's name printed on them, resulted in passersby becoming aware of the brand and thinking of that particular shoe store whenever the need for a new pair of loafers came around. 
Choose Universal Graphics for All Your Product Printing Needs!
That's the beautiful simplicity of promotional products. You can get your name out there, and Universal Graphics is here to help! No matter what you need, we'll produce high-quality printing services that will perfectly represent your brand and voice, whether it be on a tote bag or on a retractable charging cable. Give us a call today to learn more about our professional printing services!