Business Cards: The Perfect Way to Market Yourself This Holiday Season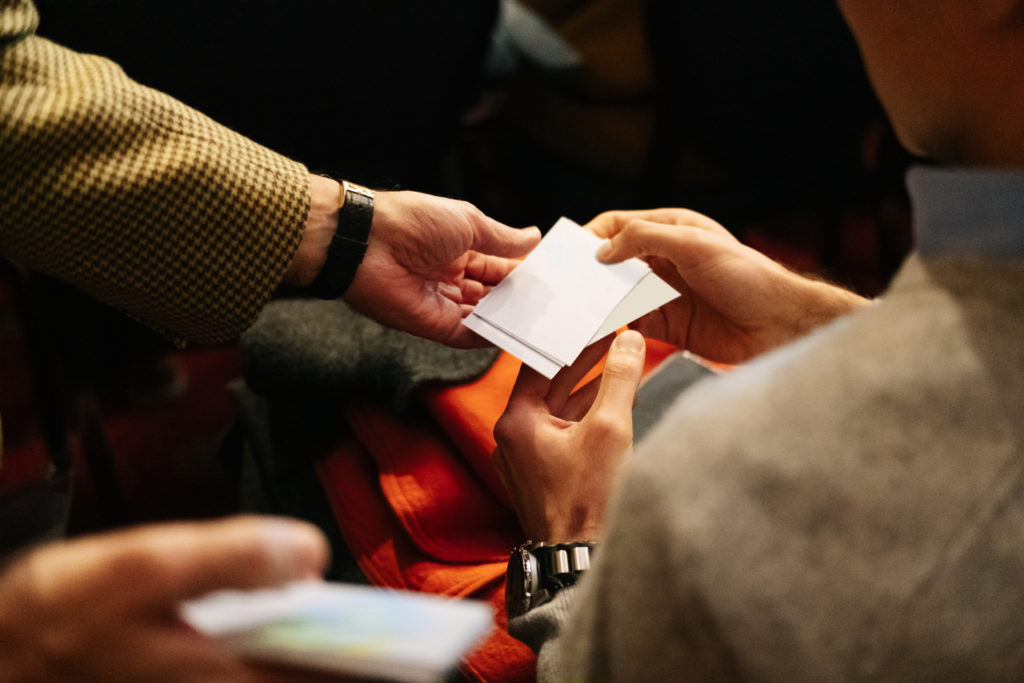 This holiday season, take your introductions to the next level by arming yourself with high-quality, beautifully designed business cards! It's a perfect time to form new bonds and meet new people. While the specter of COVID still looms over society, medical advances and successful vaccinations have led to a decrease in infections. As such, Holiday 2021 is looking more like past holiday seasons and less like last year's dreary, socially distanced affair. Whether you're flying home to spend this time with family and loved ones or you're planning on having a get-together wherever you find yourself, we hope you have a memorable and enjoyable time!
Stock Up on Business Cards This Holiday Season
Now, let's get down to business. Odds are you'll be interacting with and meeting many people this holiday season. Perhaps your sister-in-law will invite a friend to your family's Christmas gathering, or maybe you've decided to go with your significant other to a New Year's Eve event at a downtown bar. Regardless of the situation you may find yourself in this year, it's always a good idea to come prepared with a stack of business cards.
That's right. The holiday season is prime connection-building time. Everyone is in good spirits and conversations flow as easily as apple cider and champagne. So, when you're introducing yourself to those new people and you bring up your job, why not seal the deal by handing them a beautifully designed, high-quality business card?
Why Business Cards Still Matter
Those quick introductions at loud dinner tables tend to not stick in the mind all too well. Introducing yourself and handing over a beautiful business card will seem like a professional, friendly gesture. It shows that you want whoever you're meeting to remember you and to, potentially, reach out to you once the daze of yuletide fades away. It doesn't even have to be completely business-sided. This is a much subtler, classier way to pass along your contact details than by inputting them into someone's iPhone. Exchanging business cards is seen as a polite gesture in other parts of the world. In Japanese culture, for instance, the exchanging of business cards is as second nature as a handshake. In fact, it is considered part of social etiquette to exchange business cards upon meeting someone for the first time!
To some, business cards may seem like an antiquated way to pass along your contact details, but that couldn't be further from the truth. In fact, the future of business cards is as bright as ever! There's something timeless about those small pieces of paper. There are no rules that say you can't include your Instagram account or Twitter handle on your business card. You can even have fun with it and give yourself a unique job title. Simply take a look online for examples and ideas; you'll be surprised at what you find! Even after the holiday season comes to an end, you can still keep a few business cards in your back pocket to hand to people you meet wherever you may find yourself. Be it a loud bar or a quiet coffee shop, business cards are the best way to stay on someone's mind.
Business Card Design 101
Business cards sound pretty great, don't they? If you're ready to get your first batch of unique business cards, then Universal Graphics can help! As El Paso's top printing source, we offer a wide range of options and styles to make your dream business card a reality. Below, we've compiled a few style details to keep in mind when determining the design of your business card. Don't see what you need? Don't worry, simply give us a call and we'll workshop your design together!
Shape
Perhaps the most ubiquitous detail, your business card's shape will serve as the first impression so it needs to be perfect. While there are many unique shape choices, the two most popular ones are the standard rectangular shape and the square shape.
Standard: Rectangular business cards fit snugly inside wallets and have that distinct "business card" shape, so they won't be mixed up with other small pieces of paper. If you want to go for a classic, refined look, then the standard is the way to go. You can stick to the wide, landscape design or you could take it to another level by displaying your information on the less common, yet impactful portrait orientation.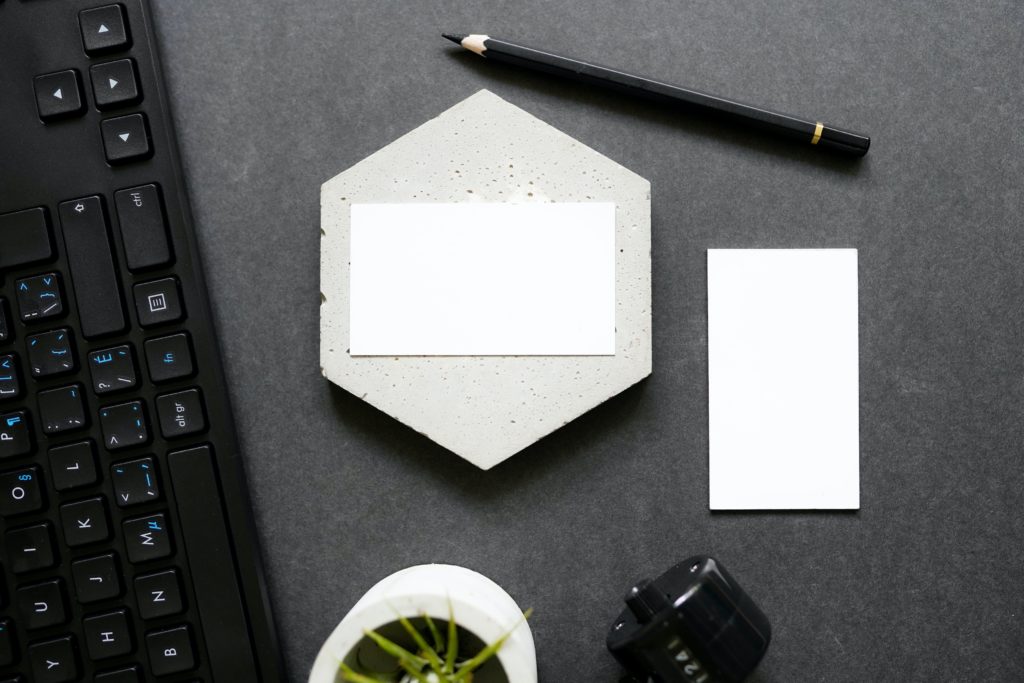 Square: The square business card is the ultimate statement piece. It's a unique design that will stand out from its rectangular-shaped brethren. And, as such, you will stand out as well. Square business cards are the epitome of clean, sleek design.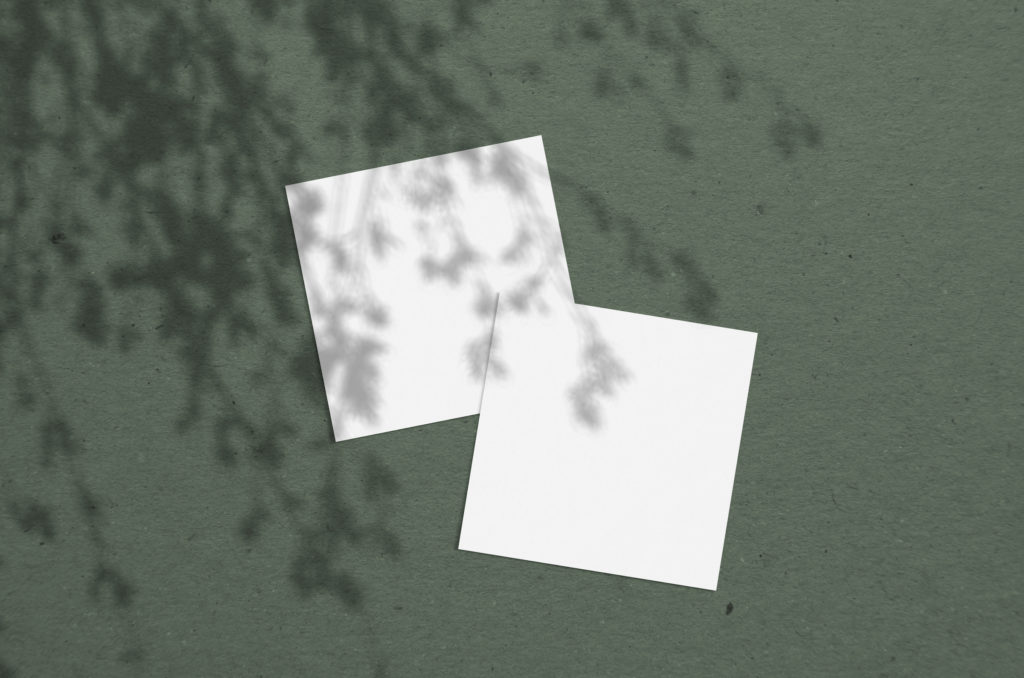 Finish
Once you've decided on the shape of your card, it's time to choose the finish. The two most popular options are matte and gloss, and both provide their own distinct qualities of style and sophistication.
Matte: A matte finish translates to refined, subtle elegance. It may not immediately catch the light as a glossy finish might, but matte feels softer to the touch. If your business card will only display information and no color or design, then a matte finish will provide the perfect balance of tonality and softness.
Gloss: Gloss is the classic choice. It looks more professional and lasts longer. A gloss finish will also allow colorful designs to stand out and maintain their color. For some, however, the slick, highly reflective surface may be a bit too much but if you live your life to the fullest, then this will be the perfect choice for your business card's finish.
Edges
While they may not seem as crucial as the shape and finish of your business card, the edges can take your card to the next level. There's the squared option, which adheres to the classic business card design. Then there's the rounded edge design, which is a more modern option.
Square: Much like leather motorcycle jackets, Converse High-Tops, and Coca-Cola, business cards with square edges are stone-cold classics. They bring about a sense of urgency to the business card, almost as if grabbing the attention of the holder with those sharp edges. If you enjoy classic designs, then your business card will look incredible with those square edges.
Rounded: Rounded edges, on the other hand, offer a softer, less abrasive choice for the overall shape of the business card. They won't accidentally poke someone when they reach their hand into their pocket, and they feel soft to the touch. Rounded edges are more unique and, as such, may lead to some discussion about design. One thing's for certain, however; a business card with rounded edges will stand out.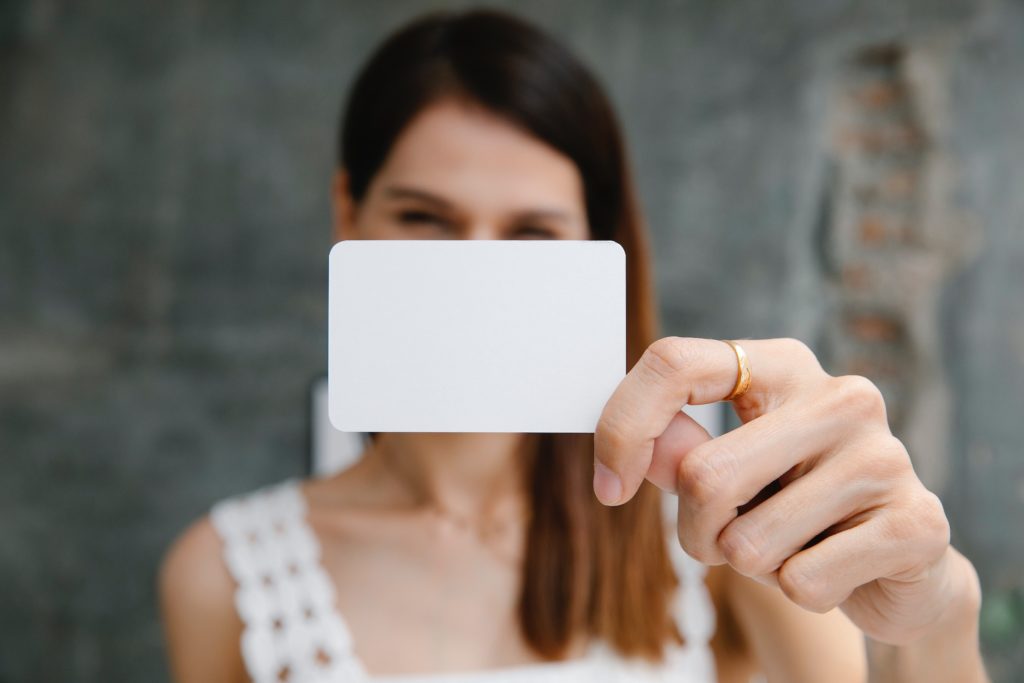 Take Your Business Cards to the Next Level with Universal Graphics!
Now that you have your new business card design in mind, it's time to make it a reality! Don't squander a great idea by choosing a lower-quality printing company. Make sure your ideas come to life exactly how you envisioned them and choose Universal Graphics as your printing source!
Whether this is your first or tenth time ordering business cards, you can trust the Universal Graphics team. We go above and beyond to provide our clients with the best of the best, from color and style to quality and material. There is simply no better printing company than Universal Graphics. There's still time to have your business cards printed and ready for Christmas. Give us a call today to learn more about our business card services!